About Us
OUR COMMITMENT
Our mission is to deliver high-quality performance exhaust products to performance enthusiasts all over the world. Whether it's for a daily driver, race application, or recreational vehicle, our goal is to maximize horsepower and torque gains while producing a rich performance tone. Most importantly, we're committed to delivering the ultimate customer experience on all levels! Premium quality, a positive user experience, and products fully backed by a lifetime limited warranty, our customers come first!
HISTORY
AERO Exhaust was founded in 2003 by Jordan Cherrington, a passionate diesel performance enthusiast with a background in industrial design. Jordan recognized the rising trend in aftermarket performance products and identified room for improvement, thus resulting in an all-new patented Air-Foil Technology: a break-through design that not only improves overall performance gains but also significantly reduces engine and exhaust gas temperatures (EGT's). After years of research and development alongside engineering departments at local universities, AERO Exhaust further improved performance gains and expanded into gas and circle track race applications.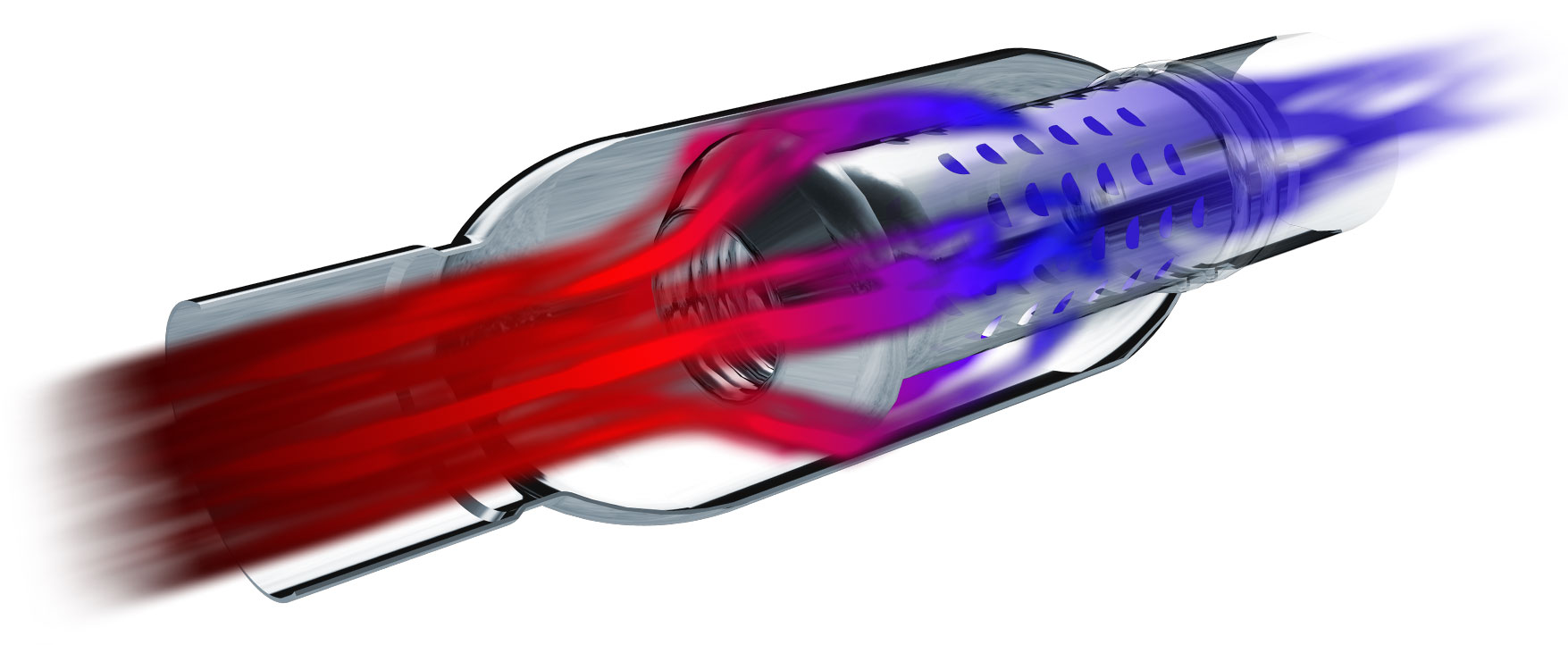 TECHNOLOGY
Throughout recent decades exhaust technology has evolved. Improvements in various areas such as flow characteristics, heat signatures, and optimal pipe diameter have resulted in greater horsepower and torque gains. What sets AERO Exhaust apart is our unique, patented Air-Foil Technology (Aeroturbine) design. The internal structure enables the incoming exhaust stream to separate as it enters the inner muffler core and rapidly expands. Next, it splits via an air-foil cone with an orifice similar to a jet engine. The outer flow velocity is accelerated due to the increased distance it must travel. The higher density inner flow stream also creates a low-pressure vacuum in the outer expansion chamber, evacuating the exhaust pulses much more efficiently. The outer flow stream accelerates as it recombines with the inner flow stream, enabling the sound waves to cancel each other out.